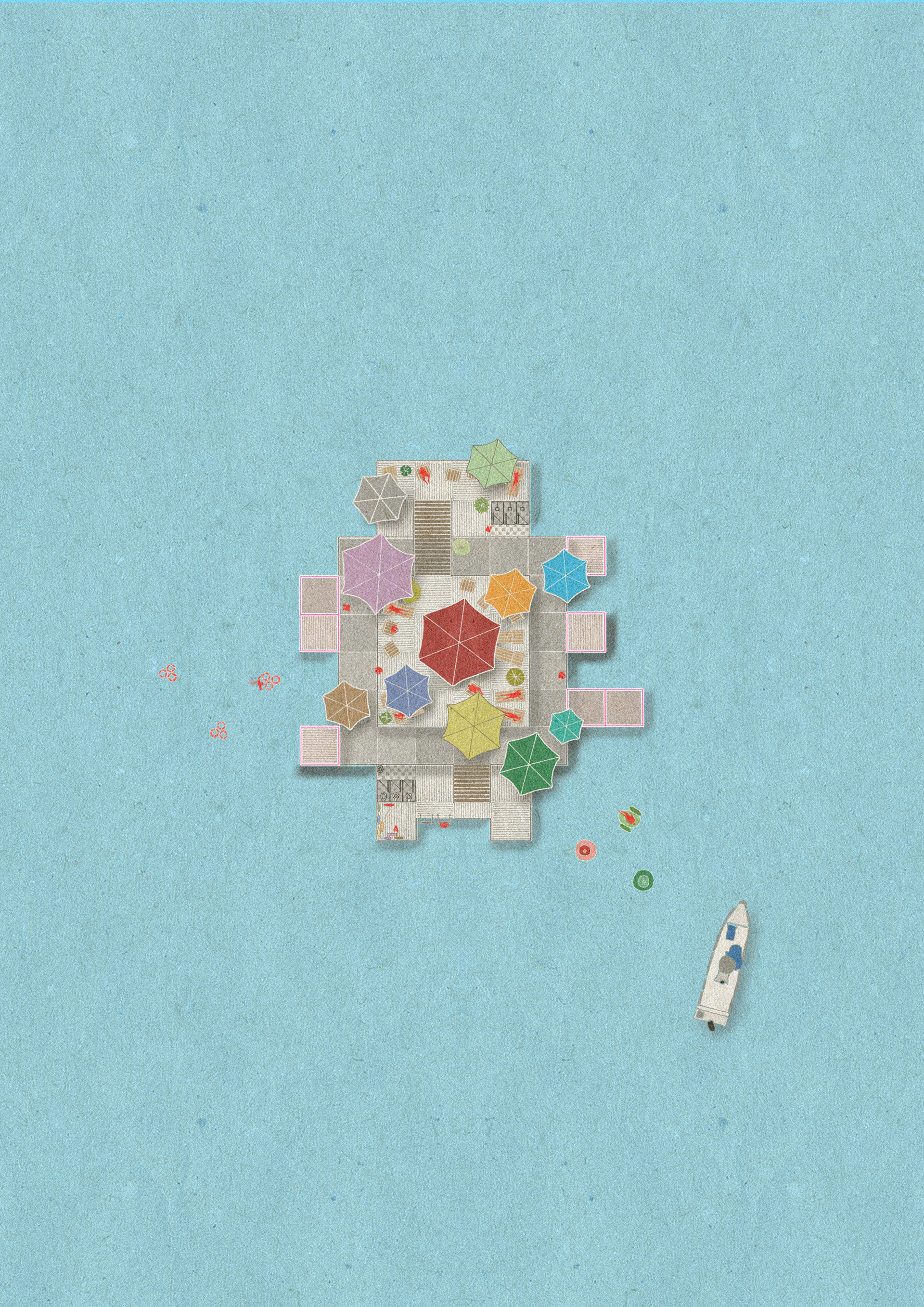 The 'Flomadic' concept - an exciting, funky, overwater beach-club activity hub where people can rock up for an afternoon to swim, dive, enjoy drinks, eat pizza/salad, catch a movie, have a boogie - anything that takes their fancy.

A core structural framework developed around a cuboid pod system which allows for ease of construction and adaptability. Carefully considered and combined together on a grid system to create a basic layout, with great attention given to the zoning and interaction between relevant spaces. A fully functioning bar, kitchen, sun-deck, toilets, showers and storage - all sitting neatly upon a catamaran hull.

A vessel flexible enough to anchor in any location on the beautiful blue waters of the offshore lagoon, or be towed back to the harbour for safety during stormy weather.

An autonomous core design that can be enhanced further by additional 'activity pods' that will fit symbiotically to the outskirts of the structure - ever-growing and ever-changing – an exciting prospect in keeping perfectly with the surrounding water and location.